Anticipated Reads
is a monthly meme hosted by Mel at
Reviews In A Pinch
that will be occurring the first Wednesday of every month (but today is an exception for me because I want to share!) that showcases at least three books releasing each month; letting you know what new books are coming out that I'm excited about.
Series:
Worldwalker #3
Publication: September 20th 2016 by Feiwel & Friends
Lily Proctor has come a long way from the weak, sickly girl she used to be. She has gained power as a witch and a leader, found her way home, chosen to face battle again, and (after losing her first love and being betrayed by her new love) she has learned more about loss and grief than she ever wanted to know.
Thrust once again into a society different from anything they have ever seen, Lily and her coven are determined to find answers―to find a new path to victory, a way to defeat the monstrous Woven without resorting to nuclear weapons or becoming a tyrannical mass murderer like her alternate self, Lillian. But sometimes winning requires sacrifices . . . and when the only clear path to victory lies at Lillian's side, what price will Lily be willing to pay?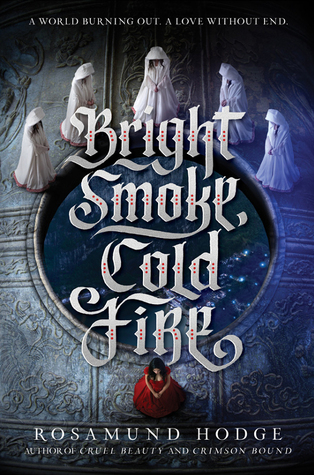 Publication: September 27th 2016 by Balzer + Bray
When the mysterious fog of the Ruining crept over the world, the living died and the dead rose. Only the walled city of Viyara was left untouched.
The heirs of the city's most powerful—and warring—families, Mahyanai Romeo and Juliet Catresou share a love deeper than duty, honor, even life itself. But the magic laid on Juliet at birth compels her to punish the enemies of her clan—and Romeo has just killed her cousin Tybalt. Which means he must die.
Paris Catresou has always wanted to serve his family by guarding Juliet. But when his ward tries to escape her fate, magic goes terribly wrong—killing her and leaving Paris bound to Romeo. If he wants to discover the truth of what happened, Paris must delve deep into the city, ally with his worst enemy . . . and perhaps turn against his own clan.
Mahyanai Runajo just wants to protect her city—but she's the only one who believes it's in peril. In her desperate hunt for information, she accidentally pulls Juliet from the mouth of death—and finds herself bound to the bitter, angry girl. Runajo quickly discovers Juliet might be the one person who can help her recover the secret to saving Viyara.
Both pairs will find friendship where they least expect it. Both will find that Viyara holds more secrets and dangers than anyone ever expected. And outside the walls, death is waiting. . . .
Publication: September 27th 2016 by Harlequin Teen
Lucy Acosta's mother died when she was three. Growing up in a Victorian mansion in the middle of the woods with her cold, distant father, she explored the dark hallways of the estate with her cousin, Margaret. They're inseparable—a family.
When her aunt Penelope, the only mother she's ever known, tragically disappears while walking in the woods surrounding their estate, Lucy finds herself devastated and alone. Margaret has been spending a lot of time in the attic. She claims she can hear her dead mother's voice whispering from the walls. Emotionally shut out by her father, Lucy watches helplessly as her cousin's sanity slowly unravels. But when she begins hearing voices herself, Lucy finds herself confronting an ancient and deadly legacy that has marked the women in her family for generations.
What are your September Anticipated Reads? Comment the link of your September Anticipated Reads post and I'll visit it then!
Genre: Alternate history, comedy
Format: Hardcover, 481 pages
England is a bit of a mess, and Lady Jane Grey's impending nuptials dragging her away from her books isn't even the biggest problem. The king is dying, his advisors are conspiring, and there's a conspiracy afoot. Also, her husband-to-be is a horse half the time.
Here's the thing about this book: it is patently and utterly ridiculous... but it's a self aware kind of ridiculous. It's set in the mid-16th century, but the speech is almost entirely modern. People turn into animals. Lady Jane Grey's story doesn't end in a beheading after her nine-day queenship. The narrators make comments on the goings on, rather than just telling the story. Everything is lot more humorous than the situation really would have been, historically speaking.
All that makes this a very interesting exercise in storytelling. My knowledge of English history is far from perfect, but you don't really need a grasp of history to read this one, as it veers so far away from what actually happened. Most of the story exists in active defiance of history, but, for the most part, the narrators make it clear that that's kind of the point. . The wackiness did make it a fun read, though.
While it was silly, and had very little to do with history this novel still had some fairly well defined characters that fitted the light tone of the novel. Jane was willful and compassionate, and more concerned with her books than the politics of England. The titles of her books amused me a lot! I'm a science student, so way they had lengthy and detailed titles of the academic was quite familiar (though the books themselves definitely weren't), and I quite enjoyed how Jane seemed to have picked up some pretty random bits of information from her reading (again, familiar). Especially the bit with the bear- I too often find myself in situations where I know a fair bit about something... but not anything of much use. While I didn't enjoy the other characters quite as much as Jane, they suited the story well.
The only real gripe I have about this book was the Shakespeare bit. It just felt rather stilted being stuck in as it was... I think I might have preferred original poetry to that. It almost should have fit; there are parts of the story that do feel a bit Shakespearian- people turning into animals, the narrators interrupting the goings on with an intermission to comment, the RANDOM BEAR- but the poetry just didn't work for me.
Overall this was a silly alternate history that required a quite a bit of suspension of disbelief to get into. It's light, fun, and a bit random. It has less to do with history than most novels set on Mars, and it is definitely worth a read if you like something quick and quirky.
Series: Blood for Blood, #1
Publication: February 24th 2015 by Chicken House Ltd
Genre: Young Adult, Contemporary
Format: Paperback, 352 pages
Add this on:
Goodreads
Rating:
When it comes to revenge, love is a dangerous complication.With a fierce rivalry raging between two warring families, falling in love is the deadliest thing Sophie could do. An epic debut set outside modern-day Chicago.
When five brothers move into the abandoned mansion in her neighbourhood, Sophie Gracewell's life changes forever. Irresistibly drawn to bad boy Nicoli, Sophie finds herself falling into a criminal underworld governed by powerful families. As the boys' dark secrets begin to come to light, Sophie is confronted with stinging truths about her own family, too. She must choose between two warring dynasties - the one she was born into, and the one she is falling in love with. When she does, blood will spill and hearts will break.
I can't believe that it took me a year to finally read this. It's been just staying in my shelf for a long time. I let my mate borrow my copy though I still have not read it, and when she returned it to me and told me it's really good and if I have the second book, I got interested and it's like the book is calling out to me READ ME READ ME READ ME I HAVE BOYS TO FANGIRL AND A PROTAGONIST THAT YOU WILL NEVER GET ANNOYED. Yes, FIVE BOYS AND A NON-ANNOYING PROTAGONIST.
Vendetta constitutes to full extent suspense, a bit of romance, AND SWOON WORTHY BOYS. I am also really in love with how this book was written. I was never expecting to read such young adult. It was really, really, really good. I know that I'm a fantasy fan but this? This series made me realize that I love kick-ass young adult even more. I love the twists and turns and the realizations… EVERYTHING! I love it.
I did not expect to meet such characters. Sophie, the main protagonist, was never annoying. I was expecting her to be devoid of good sense or judgment or just like any other characters on other books that cause you irritation. Though she doesn't think right sometimes, she is so brave and amiable. I was looking forward to Nic and Sophie's relationship but I think Nic was "something", there's this feeling you won't understand on him but he's good at Sophie though and he cares for her but… And, Luca, Nic's older brother. Gosh, Luca, I can't get him out of my mind. His character may want Sophie to throw rock at him but I know something is up on his sleeve. And he's irresistible!
I recommend EVERYONE to read Vendetta! It deserves more praises than it already has.
Trust me; you won't forget every single scene.
Series: Blood for Blood, #2
Publication: January 7th 2016 by Chicken House
Genre: Young Adult, Romance, Contemporary
Format: Paperback, 416 pages
Add this on:
Goodreads
Rating:
Romeo and Juliet meets The Godfather in the second installment of Catherine Doyle's Blood for Blood series.
Sophie's life has been turned upside-down, and she's determined to set things right. But Nic, the Falcone brother who represents everything she's trying to forget, won't give up on their love - and it's Luca's knife she clutches for comfort. Soon another mafia clan spoils the fragile peace - and with her heart drawn in one direction and her blood in another, Sophie's in deeper than ever.
I have not stopped myself from buying a copy of the second book. I want to know what happens next to Sophie and the Falcones, especially my Luca. I read it in the midst of a school-hellish-works and so here it is.
If Vendetta was really, really, really good, then INFERNO TOPS VENDETTA.
Yes, you have read that right.
It is moooooooore intense and thrilling, and has moooooooooore twists and LIES AND TRUTHS.
Oh, I love the truths though it hurts. The secrets that have been unraveled of Sophie's identity were frustrating and led to upside downs and deaths.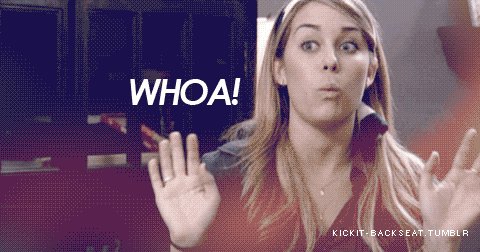 Blood for blood.
Oh, I wish that I could share the whole book to you (I hate to spoil) but all I can say is that Inferno is astounding and breathtaking. I am out of words of how a great read it is.
If you have not read this series, pick it as your next read. And, while we wait for the third book, let's fangirl together and get excited!
Genre: Action, Romance
Format: eBook
Gallagher Academy for Exceptional Young Women, is not your ordinary private school, as Cammie Morgan can attest. All of it's attendies are trained in martial arts, fourteen languages, hacking, and covert operations- in short, they're trained to be spies. But when she meets an ordinary boy while on a training excerise, she has no idea what to do.
With the ten-year anniversery of publication of this one, I've been hearing really good things about these books. Now, having read it, I have to admit that I'm... kind of disappointed. I feel like I missed something.
I think part of the problem is that this felt too juvenile for me. I don't generally have a problem with books targetted toward younger audiences... but this time it got to me. It limited me ability to relate to the characters, and the simple writing style didn't appeal to me.
The most frustrating part was the boy Cammie liked. It seemed like a disproportionate amount of trouble to go to for someone she'd met once and had one pretty boring conversation with. Again, I feel like I missed what was interesting about him? Maybe it's because I didn't really get crushes in high school, so I was unable to relate...
I think because of that everything else fell apart. It seemed like trained spies (or even half-trained ones) would just... include meeting a person in their report? And not make some truly ridiculous mistakes. I also would have liked to see more of their training... what we did see left something to be desired. I appreciated what the author was trying to do, but it just fell a bit flat for me... I didn't connect to any of the characters, and the plot failed to grab my attention.
The overall verdict, I think is "this one just wasn't for me." It wasn't what I was hoping for from a spy school, and I think the plot was a little to juvenile and/or unrelatable for me. I can see it being fun for a younger audience, even the writing, characters, and humour where not to my taste. I might give the sequel a try... but I kind of suspect that this series just isn't something I'll enjoy.
This post is included in my Stacking The Shelves category since the books that I'm about to share are the newest on my to-be read shelf. Anyway, it's been a long time since I recommended books for everyone to get interested in. Some may have been read it already but I hope most would love to come back on my blog someday because of my recommendations.
In The Graces, the first rule of witchcraft states that if you want something badly enough, you can get it . . . no matter who has to pay.
Everyone loves the Graces. Fenrin, Thalia, and Summer Grace are captivating, wealthy, and glamorous. They've managed to cast a spell over not just their high school but also their entire town—and they're rumored to have powerful connections all over the world. If you're not in love with one of them, you want to be them. Especially River: the loner, new girl at school. She's different from her peers, who both revere and fear the Grace family. She wants to be a Grace more than anything. And what the Graces don't know is that River's presence in town is no accident.
This fabulously addictive fantasy combines sophisticated and haunting prose with a gut-punching twist that readers will be dying to discuss. Perfect for fans of We Were Liars as well as nostalgic classics like Buffy the Vampire Slayer and the 1996 movie The Craft, The Graces marks the beginning of a new wave of teen witches.
Veronica Speedwell #1
)
by Deanna Raybourn
London, 1887. After burying her spinster aunt, orphaned Veronica Speedwell is free to resume her world travels in pursuit of scientific inquiry—and the occasional romantic dalliance. As familiar with hunting butterflies as with fending off admirers, Veronica intends to embark upon the journey of a lifetime.
But fate has other plans when Veronica thwarts her own attempted abduction with the help of an enigmatic German baron, who offers her sanctuary in the care of his friend Stoker, a reclusive and bad-tempered natural historian. But before the baron can reveal what he knows of the plot against her, he is found murdered—leaving Veronica and Stoker on the run from an elusive assailant as wary partners in search of the villainous truth.
Veronica Speedwell #2
)
by Deanna Raybourn
"London, 1887." Victorian adventuress and butterfly hunter Veronica Speedwell receives an invitation to visit the Curiosity Club, a ladies-only establishment for daring and intrepid women. There she meets the mysterious Lady Sundridge, who begs her to take on an impossible task saving society art patron Miles Ramsforth from execution. Accused of the brutal murder of his artist mistress Artemisia, Ramsforth will face the hangman s noose in a week s time if Veronica cannot find the real killer.
But Lady Sundridge is not all that she seems, and unmasking her true identity is only the first of the many secrets Veronica must uncover. Together with her natural historian colleague Stoker, Veronica races against time to find the true murderer a ruthless villain who not only took Artemisia s life in cold blood but is happy to see Ramsforth hang for the crime. From a Bohemian artists colony to a royal palace to a subterranean grotto with a decadent history, the investigation proves to be a very perilous undertaking indeed...."
by Emma Cline
Northern California, during the violent end of the 1960s. At the start of summer, a lonely and thoughtful teenager, Evie Boyd, sees a group of girls in the park, and is immediately caught by their freedom, their careless dress, their dangerous aura of abandon. Soon, Evie is in thrall to Suzanne, a mesmerizing older girl, and is drawn into the circle of a soon-to-be infamous cult and the man who is its charismatic leader. Hidden in the hills, their sprawling ranch is eerie and run down, but to Evie, it is exotic, thrilling, charged—a place where she feels desperate to be accepted. As she spends more time away from her mother and the rhythms of her daily life, and as her obsession with Suzanne intensifies, Evie does not realize she is coming closer and closer to unthinkable violence, and to that moment in a girl's life when everything can go horribly wrong.
by Kathleen Glasgow
Charlotte Davis is in pieces. At seventeen she's already lost more than most people lose in a lifetime. But she's learned how to forget. The thick glass of a mason jar cuts deep, and the pain washes away the sorrow until there is nothing but calm. You don't have to think about your father and the river. Your best friend, who is gone forever. Or your mother, who has nothing left to give you.
Every new scar hardens Charlie's heart just a little more, yet it still hurts so much. It hurts enough to not care anymore, which is sometimes what has to happen before you can find your way back from the edge.
by Lisa Unger
Twenty-year-old Finley Montgomery is rarely alone. Visited by people whom others can't see and haunted by prophetic dreams, she has never been able to control or understand the things that happen to her. When Finley's abilities start to become too strong for her to handle – and even the roar of her motorcycle or another dazzling tattoo can't drown out the voices – she turns to the only person she knows who can help her: her grandmother Eloise Montgomery, a renowned psychic living in The Hollows, New York.
Merri Gleason is a woman at the end of her tether after a ten-month-long search for her missing daughter, Abbey. With almost every hope exhausted, she resorts to hiring Jones Cooper, a detective who sometimes works with psychic Eloise Montgomery. Merri's not a believer, but she's just desperate enough to go down that road, praying that she's not too late. Time, she knows, is running out.
As a harsh white winter moves into The Hollows, Finley and Eloise are drawn into the investigation, which proves to have much more at stake than even the fate of a missing girl. As Finley digs deeper into the town and its endless layers, she is forced to examine the past, even as she tries to look into the future. Only one thing is clear: The Hollows gets what it wants, no matter what.
Thank you publishers: ABRAMS Kids, Amulet Books, Berkley Books, Random House, Delacorte Press and Touchstone, and Netgalley.


Have you read any of these books? What have you thought of these titles? What books would you highly recommend for me to read next? Any other hot titles you want me to add on my shelf?
Publication: May 30th 2014 by Perfect Edge Books
Genre: Science Fiction, Dystopia, Fantasy
Format: Kindle Edition, 214 pages
Source: Publisher through NG (Thank you!)
Add this on:
Goodreads
Rating:
Set in a world where every men, women and child are bald, this book failed to meet my hopes. I was really expecting this to be exciting. I wondered and still wondered how it ended. Honestly, I just skimmed everything. Lucky for me I was half through it but still there's nothing agitating to read it further. I will not recommend this—NO, NEVER.
Series:
Themis Files #1
Publication: April 26th 2016 by Del Rey
Genre: Science Fiction, Fantasy
Format: Kindle Edition, 322 pages
Source: Publisher through NG (Thank you!)
Add this on:
Goodreads
Rating:
This reminds me of
Illuminae
(though I have not read it, I know what's inside and what it is about) but then… a big disappoint occurred on how things turned out on the three-fifth book—it made me stop reading it for a while. I want to enjoy the book, the idea is interesting but the writing doesn't pursue you to read more.
Series:
Sweet #1
Publication: June 2nd 2015 by Feiwel & Friends
Genre: Science Fiction
Format: ARC, 272 pages
Source: Won from Publisher (Thank you!)
Add this on:
Goodreads
Rating:
The romance of Sweet is cute. I did not expect for the protagonist to get such relationship and in such horrifying cruise. I intensely love how the book went from their innocence of the food the sweetener they are taking to the gruesome reality of the sweetener. I was marked by uncontrolled emotion on reading Sweet. I love the pace that it made me feel like I am part of the book.
Have you read any of these books? Are you a fan of science fiction books? What SCIFI books would you recommend for me to read next?
P.S. I apologize for my June hiatus. I did not expect that my fourth year in uni would be that hella crazy busy.